Dear Customer,

Greetings from Team Asista!
We are thrilled to announce the release of our revamped, Admin User Interface (UI), which makes life simpler for technical administrators with easier configuration options and more intelligent grouping of features.
Here's a glimpse of our revamped settings dashboard, which includes the option to simply search for a setting if you can't find it: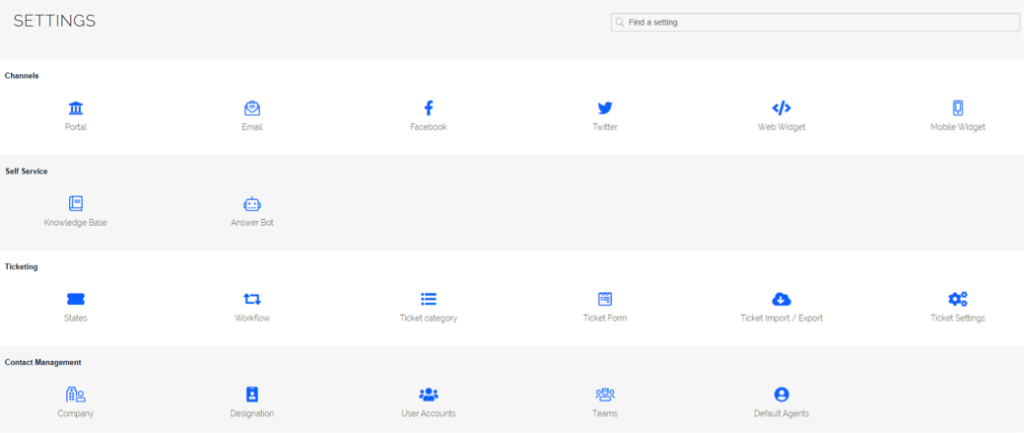 Each settings group is clearly labeled so that you know exactly where to go for each configuration.
In a nutshell, here's what's new with this newly-released, Admin UI:
Easy-to-understand grouping of settings that are labeled and simplified.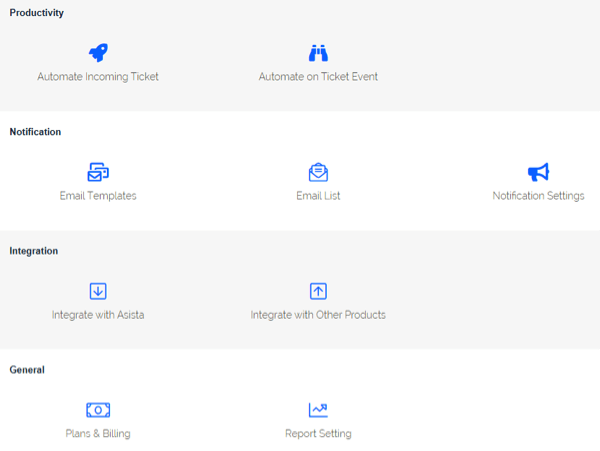 Logical setup progression, with most related settings within a single section, rather than spread throughout the system. For example, setting up customer information is now simplified, with relevant tabs under the Company settings option.

More extensive setup options for greater control. The ticket form, for example, now offers greater control over fields that appear for authenticated and anonymous users, as well as how they appear.

Simple customizations to tie in with your brand.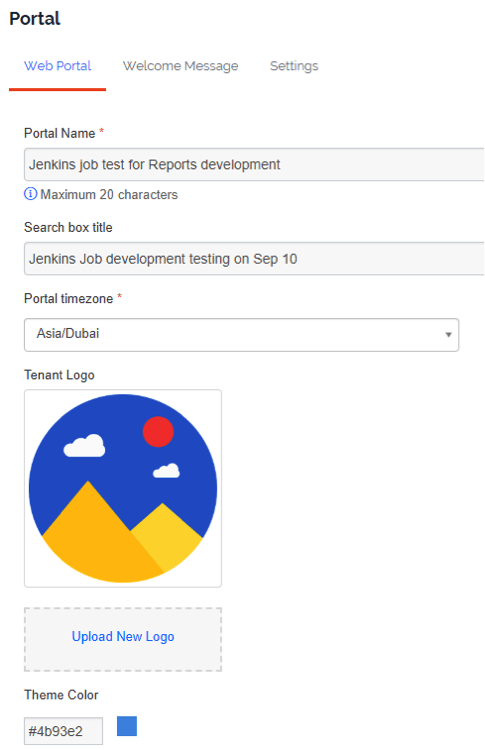 On-page, informative help text for ease of use. Simply click the Help menu item from your header to display each page's contextual help text.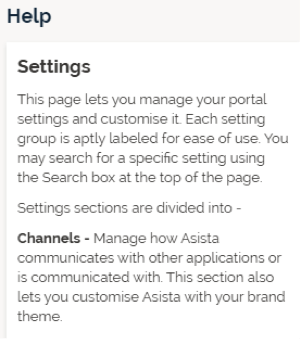 In-depth knowledge base to get you started.

We hope that the journey is as exciting for you as it is for us, as Asista continues to enhance user experience and simplify the way you use our powerful, core features.
Get a feel of the new Admin UI by logging into your portal and visiting Settings. To learn more about what's new in the Admin UI, do browse through our extensive Knowledge Base.
Get started now and be part of the change!
Team
Asista