Dear Customer,
Greetings from Team Asista!
We are excited to inform you about some changes to existing Asista terminology as well as a new feature soon to be released on the Asista portal.
What Is It All About?
The introduction of new module and features requires that certain terminologies used within the Asista portal are standardized for better management. One such change is the clear differentiation of different types of requests, the primary one being Tickets.
Until the present time, the term Requests has been globally used throughout the Asista portal. With this new release, and with new features being added, we've now changed the Requests label to Tickets throughout the system.
To whet your appetite for this new change, here's a small glimpse of how it will look: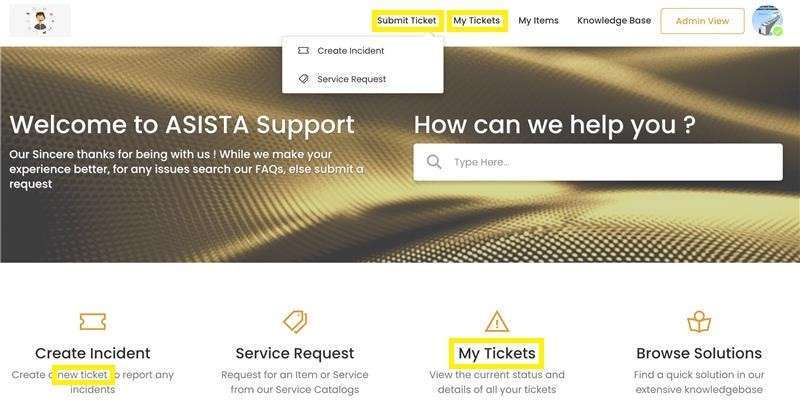 Apart from the standardized label, we're sure you've noticed the addition of a new Service Request section on the User View, and also under the Submit Ticket menu item. These changes will appear only if you enable the new Service Request feature in your Asista tenant settings.
Are you eager to know what that is all about? Well, we will elaborate further as soon as this feature is released.
When Can You Expect It?
This release has been scheduled shortly and you can expect it to be available soon. We will, of course, update you as soon as it goes live. So stay tuned!
As always, we would love to get your feedback at https://support.asista.com
Team Asista